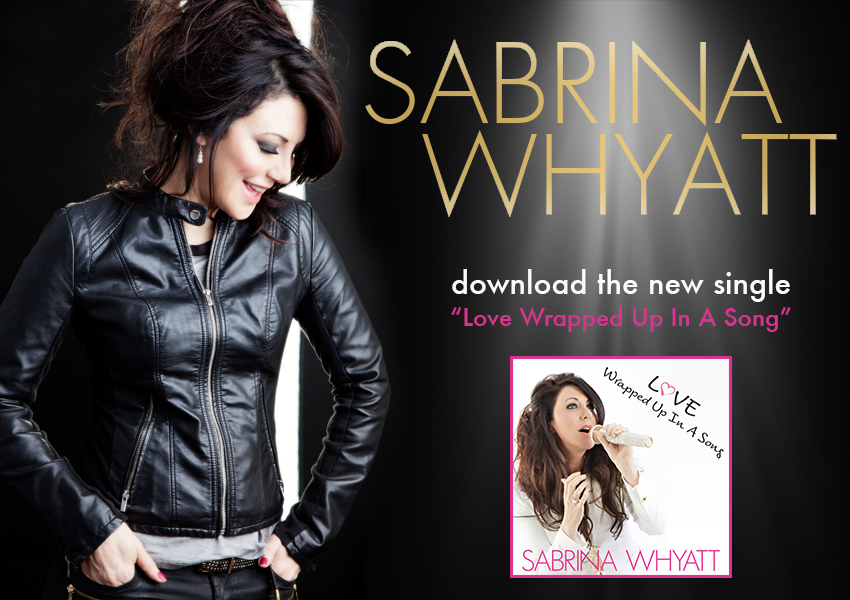 ABOUT SABRINA
@page { margin: 0.79in } p { margin-bottom: 0.1in; direction: ltr; line-height: 120%; text-align: left; orphans: 2; widows: 2 }
Music has always been part of Sabrina's life. Born and raised in St. Carol's, a tiny outport community in Northern Newfoundland, music was a constant in the Whyatt household. Her father was a fisherman and her mother worked at the local fish plant. At an early age Sabrina starting writing and performing songs for anyone who would listen. Whether it was raising funds to build a church or entertaining at community events, Sabrina never passed on an opportunity to sing. By age 10, Sabrina and her father performed music regularly for local events. By age 18, Sabrina released her first album, a cassette tape of 10 original songs.
After graduating high school, Sabrina studied journalism and went on to enjoy successful careers as a newspaper reporter, editor, and publisher, and broadcast journalist. In the late nineties, Sabrina's father surprised everyone when he invited his youngest daughter to come work on his fishing boat as a deckhand, alongside him, and his brothers. Even more surprising to everyone, Sabrina accepted. In a few short years, Sabrina went from being a crewmember to purchasing her father's fishing boat and then expanding to create a small fleet of fishing enterprises, thus carving her own place in the Newfoundland and Labrador fishery. Sabrina went back to college where she earned her Class 4 Fishing Masters making her a certified Sea Captain.
Throughout her successful careers in journalism and in the fishery, music kept calling her. In 2011, Sabrina released her second album titled That's Me. Her first single of that album landed on the American AC Top 40 Charts. In 2012, Sabrina landed a distribution deal from Maple Music and released her third album titled Home In A Song. In its debut week, it was amoung the top ten best selling country music albums in Canada. That same year, Sabrina's life as a singer and fish harvester was documented in a television docu-series called Sabrina Whyatt – Blazing Trails, that aired on NTV. She has also been featured on CBC, CMT, and in Chatelaine Magazine, and has graced the cover of The Newfoundland Herald, the province's entertainment magazine. In 2013, Flanker Press published Sabrina's autobiography, The Woman I Am.
Sabrina is currently writing a children's book, Willy's Magic Heart, inspired by her pet pig Willy Nelson. The book will launch in September and she plans to tour Newfoundland and Labrador spreading the book's message of self-acceptance and acceptance of others, through compassion and kindness. She's written and recorded a song to accompany the book called, Magic Heart, which she also will perform on her school tour.
Sabrina is currently working on a new country album that she plans to release in 2018. Love Wrapped Up In A Song is the first single off that record.
Sabrina's music fuses the open heart of a country singer with a rock 'n' roll energy, all against the backdrop of that traditional Newfoundland and Labrador toe-tapping charm, which makes for a truly unique and enjoyable musical experience. Depending on the song, Sabrina's music will either move you to tears or move you to dance.